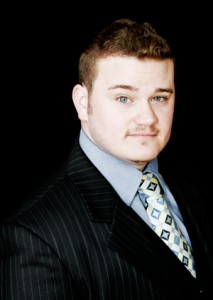 Acey A. Mercer, MSW is an Educator and the Senior Consultant through the Training Institute for Gender, Relationships, Identity & Sexuality (TIGRIS). He is well versed in topic areas related to Gender Identity, Expression & Transition as well as facets of Sexuality, Sexual Orientation and how to assist families, as well as educational and employment institutions in understanding the complex dynamics of these. Attending an engaging and interactive professional workshop with Acey will provide attendees greater awareness, terminology, insight, and knowledge of diverse gender and sexuality issues, as well as how to support loved ones, students and employees dealing with these pertinent issues.
Acey is a graduate of the University at Albany School of Social Welfare, where he obtained his Master's in Social Work. Prior to graduate school Acey studied at Radbound Universiteit in the Netherlands where his academic focus was in Gender and Sexuality Studies. These foci ignited Acey's passion to further explore and understand human behavior, relationships and the dynamics of class, race, gender and sexuality. These motivating factors drew Acey to pursue social work and ultimately to become a professional educator and consultant. He is a proud member of the National Association of Social Workers, the American Family Therapy Academy and the World Professional Association for Transgender Health (WPATH). Acey receives ongoing, first-hand mentoring and professional guidance from his direct supervisor, Arlene Istar Lev, LCSW-R, CASAC, a published author, professor and pioneer in gender identity and sexuality studies.
Acey has completed multiple educational trainings through the Sexual Orientation & Gender Identity Project (SOGI) at the University at Albany and has participated in professional development opportunities through The Power of Social Work National Association of Social Workers (NASW) Conferences, Translating Identity Conferences (TIC), and the American Family Therapy Academy (AFTA) Conferences. As result of his knowledge-base, professionalism and dynamic lecture style, Acey has had repeat contracts with the following agencies to complete lectures and professional workshops:
Governor's Office of Employee Relations (GOER), Albany and NYC
Behavioral Health Services North, Plattsburgh, NY
Albany Medical Center, Albany, NY University at Albany, Albany, NY
College of St. Rose, Albany, NY Skidmore College, Saratoga Springs, NY
Lexington Center, Gloversville, NY Mountain Laurel Waldorf School, New Paltz, New York
Fulton-Montgomery Community College, Johnstown, NY
For inquiry, please email Acey@choicesconsulting.com or call (518) 438-2222.
Trainings Available
Employment Settings:
Creating LGBTQQIAP Inclusive Policies
Creating Inclusive Workplace Environments
Providing Clinical Support to LGBTQQIAP Adults & Youth
Providing Optimal Medical Care to Transgender Patients
Employee Motivation
Improving Workplace Dynamics
Educational Settings:
Creating LGBTQQIAP Inclusive Policies
Creating Inclusive Education Environments
Supporting Parents of LGBTQQIAP Youth
Working with Gender Non-conforming Adults & Youth
Trans 101
Additional Workshops are available! All Trainings can be catered to the specific needs of your agency. For inquiry, please email Acey@choicesconsulting.com or call (518) 438-2222.