Online Course, 3.5 NY CEUs Available
 Must register by March 31, 2018!
Coursework can be completed through May 15, 2018!
Arlene Istar Lev, LCSW-R, CASAC  
This workshop is an overview of gender identity development in children and youth. It provides general background information on transgender identity, and focuses on assessment of gender nonconformity in children, and transgender and transsexual identity in adolescence. We will example the available treatment options for pre-pubescent and adolescent children, including the use of hormone blockers and cross-sex hormones. Gender diversity and expression is viewed as a normative process of identity development, albeit a challenging one within rigid socio-cultural environment. The focus is systemic in examining the role of family members, service providers, and educational institutions. Attention will be paid to the newly released Standards of Care developed by the World Professional Association for Transgender Health will be reviewed.

---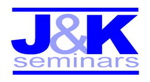 Sexual Orientation and Gender Identity: Practical and Ethical Considerations in Treating LGBT Clients

Arlene Istar Lev, LCSW-R, CASAC
This is a two-full day training, available through J&K Seminars for 12 CE credits. Originally presented in Lancaster PA, June 17 and 18th, 2010, this highly acclaimed training features Arlene Istar Lev discussing issues of sexual orientation and gender identity expression and the treatment of Lesbian, Gay, Bisexual, Transgender (LGBT) clients within a developmental and systemic perspective.
Day One (Disks 1-4) focus on understanding definitions and identity integration, and the role of discrimination in psychological development for LGBT people. Arlene also examines barriers to successful and ethical treatment, including the overlap of mental health and substance abuse problems within LGBT families and communities.
Day Two (Disks 5-8) focus on the specific concerns for transgender, transsexual, and gender non-conforming clients and their families. Arlene discusses the role of the psychotherapist in the evaluation of medical treatment, evolving Standards of Care, and issues in treating children and youth.
Both days include in-depth discussion of ethical considerations in treating LGBT clients including issues of transference and counter-transference, boundaries, informed consent, confidentiality, advocacy and bias in public policy.
Home study learning available through J&K Seminars
J & K Seminars, 12 CE Hours Available
Click here for program information (PDF)

---

Rockway Institute/Alliant University
Lesbians in History