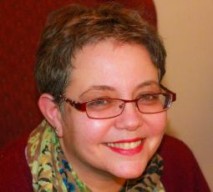 Arlene (Ari) Istar Lev LCSW-R, CASAC is the Director of TIGRIS—The Training Institute for Gender, Relationships, Identity, and Sexuality, a training program housed in Albany, New York. For over twenty-five years Arlene has served as an educator and trainer, specializing in issues related to sexual orientation, gender identity and expression, sexuality and relationships. She is a social worker by training, and practices feminist, systemic, family and individual therapy for the LGBTQ communities of the Capital Region at Choices Counseling and Consulting.
Arlene has been an educator for nearly three decades. She is a lecturer, serving on the part-time faculty of the University at Albany, School of Social Welfare, where she is the Founder and Project Director of the Sexual Orientation and Gender Identity Project (SOGI). She is also an adjunct at Empire College where she teaches Sex and Gender in a Cross-Cultural Perspective. Arlene has taught Gender Studies at Smith College School for Social Work and she also lectures at the Rockway Institute, California School of Professional Psychology at Alliant International University.
Arlene has served as a trainer, workshop leader, presenter and facilitator for numerous conferences, organizations and training programs locally, nationally and internationally. She is an experienced and engaging presenter.
Arlene has authored numerous journal articles and essays including authoring two books: The Complete Lesbian and Gay Parenting Guide and Transgender Emergence: Therapeutic Guidelines for Working with Gender-Variant People and their Families winner of the American Psychological Association (Division 44) Distinguished Book Award, 2006.
Arlene is also the Clinical Supervisor for Center Support: Counseling Services, a low-cost therapy program at The Pride Center of the Capital Region.
Arlene is a member of the National Association of Social Workers, the World Professional Association for Transgender Health (where she served as a committee member of WPATH's 7th revision the Standards of Care), the American Psychological Association (Division 44) and is on the Board of the American Family Therapy Academy, where she was the 2011 Conference Chair. She serves on the editorial Boards of The Journal of GLBT Family Studies, and The International Journal of Transgenderism.
To schedule a training or inquire about a presentation with Arlene, please Contact Us

"Arlene Lev LCSW-R, CASAC is a highly recognized and dedicated leader in this field. Arlene has authored numerous books, articles, essays, and other publications. She is a tireless educator and advocate for this specialized population as evidenced by her long resume of program developments, presentations, trainings and workshops."
Cailin George, St. Peter's Addiction Recovery Center (SPARC)